Advertising Intelligence brings your ad's or your clients' ad campaigns together under one roof so you can see what's working across various platforms. Uncover recipes behind hot campaigns, pinpoint what's making money, and use automation to stay on top of reporting.
How much is your time worth? Manual reporting is time-consuming.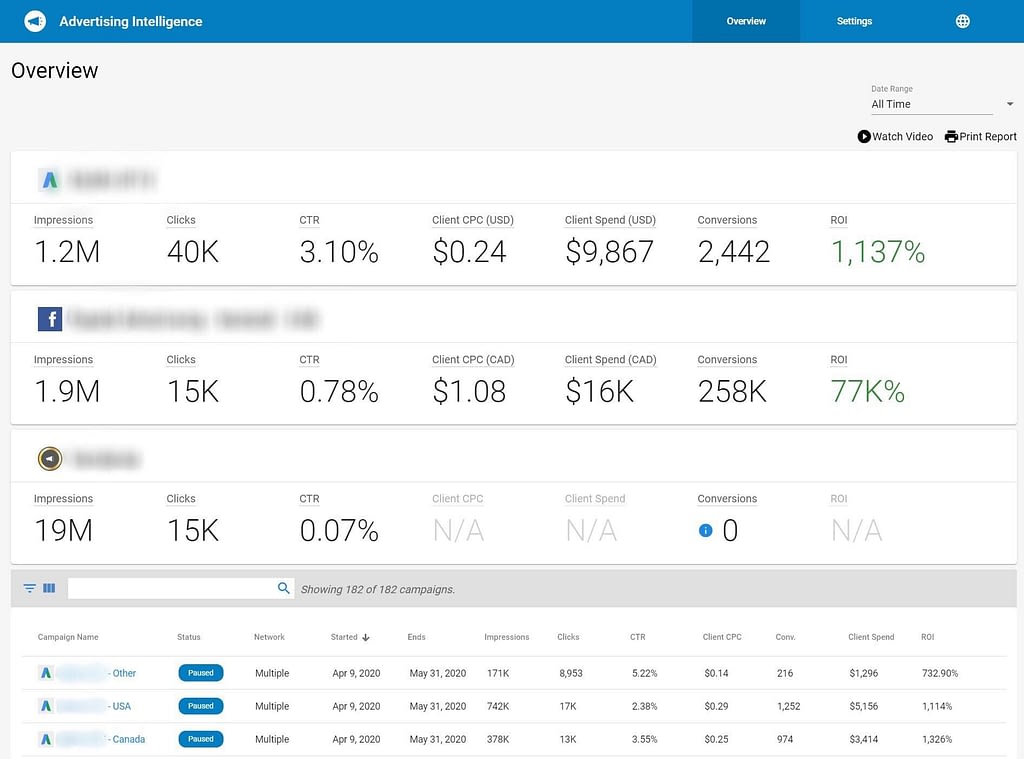 What types of reporting can my clients see?
Use Advertising Intelligence to consolidate reporting from these advertising platforms:
Google Search Ads
Google Display Ads
Google Analytics
YouTube Ads
Google Shopping Ads
Gmail Ads
Facebook Ads
Instagram Ads
Messenger Ads
Audience Network Ads
Product-Led Growth
With the Product-Led Growth Program, the a free version of the product drives the customer's experience and first impressions, encouraging them to upgrade on their own terms. You can now offer your clients a freemium digital ads reporting tool, Advertising Intelligence, that has a clear upgrade path to the add-on called Advanced Reporting. See a feature breakdown below: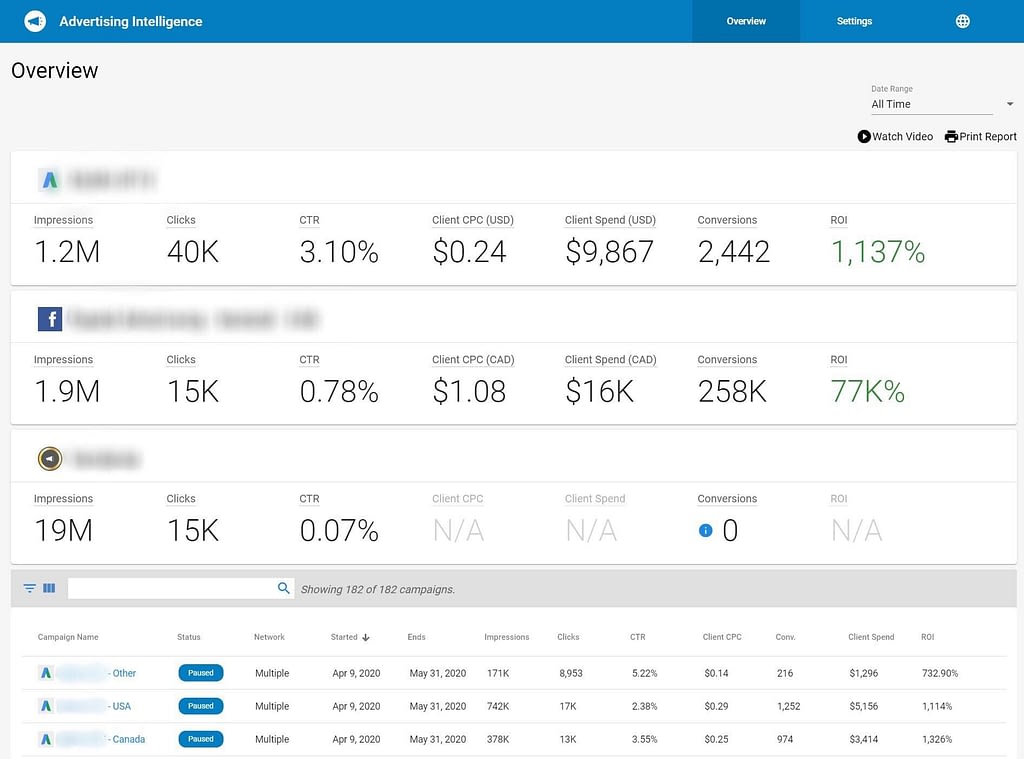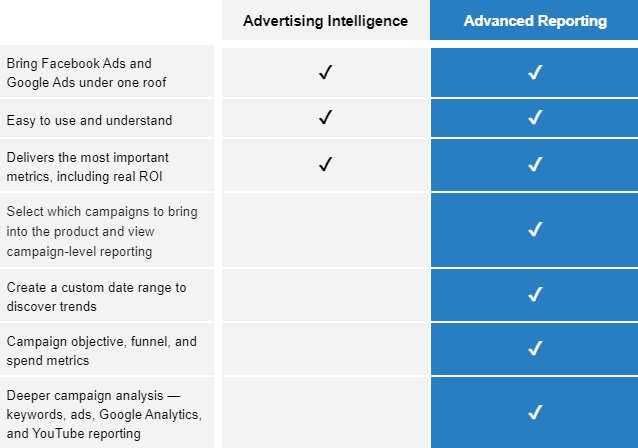 Bring your clients' Facebook Ads and Google Ads campaigns under one roof – determine what's working across ad platforms.
what's making your clients money – combine live reporting and unique sales data to show your clients their true ROI.
down on overhead with automated reporting – provide your clients with real-time performance reporting for their ad campaigns without any work on your end.
the expert – analyze results and interpret what types of ads are giving your clients the best results.
Start Monitoring Your Social Intelligence!
Advertising Intelligence KPI's
[dflip id="2070" ][/dflip]